St Nino, Sighnaghi & Wine | Georgia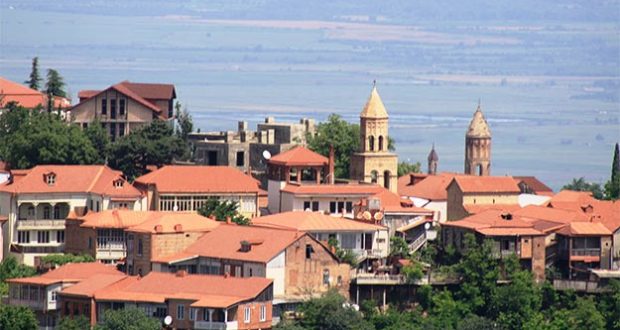 The eastern region of Georgia – Kakheti, is fast becoming a major tourist draw. Kakheti, bordered by Russian Federation (northeast) and Azerbaijan (southeast) has some unmissable attractions and a landscape that beats any European country side. Easily reached from Tibilisi (in under 1.5 hours if you are driving yourself), this is also Georgia's wine capital.
WHAT KAKHETI HAS FOR YOU
Wine Route
: Being the largest wine producing region of Georgia, Kakheti is all about wine and vineyards. Which means that as you drive along, you are greeted with endless stretches of vineyards full of luscious grapes interspersed with wine-tasting centre everywhere. Be assured that if you missed one, the next one comes along rather quickly. What's more, every home in the region makes their own wine and you could easily get invited to drink a glass of two. With over 400 varieties to choose from, you cant go wrong here.
My personal favourite is of course Kindzmarauli, a red, semi sweet dry wine and I'd like to add here that the red wines pair perfectly with Kakheti's traditional churchkhela candies you see everywhere. But that could be just my perspective. Give it a shot.
Bodbe Monastery:
An old monastery in which the body of Saint Nino's (Enlightener of Georgia) is buried. Remember that you cannot take pictures inside here – and women are expected to cover their heads when entering this place. St. Nino, revered by most Georgians brought Christianity to the region.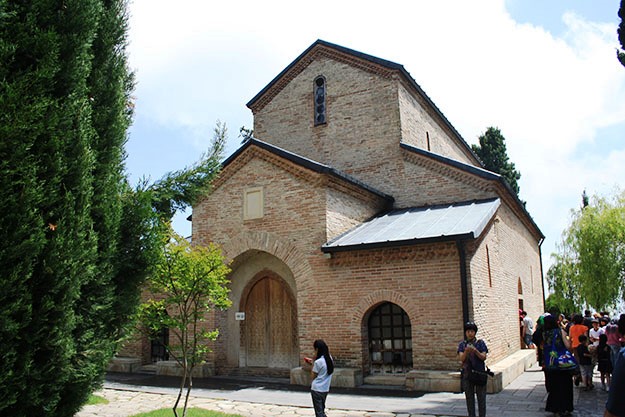 Signaghi:
A pretty town, in fact, the prettiest town in this region, it sits on a hilltop overlooking beautiful green Alzani Valley to the Caucasus beyond. Walking down the road you could for a moment feel yourself in Italy – the town has been renovated not too long ago, the streets are quite new – but they have easily managed to retain much of the old world charm.
City Wall
: The 4500 m wall surrounding the city has 23 towers and was built in the 18th century by King Erekle II, to protect the area against attacks.
Sighnaghi's fortifying wall is one of the biggest in Georgia and although some of the areas have been ruined, some sections have been restored for tourism – and is a huge draw. You can climb up this wall as well for a birds eye view of your surroundings. There is a lovely restaurant here overlooking the valley and Azerbaizan beyond, that serves some fine Georgian meal – try their lobio served in a clay pot, ostri, chicken in walnut, warm breads and tkemali.
David Gareja:
A monastery complex high in the mountains (also shares borders with Azerbaijan) is cut into a single big rock. While it is not easy to reach here, the views totally make up for the effort. You will need a 4WD and an experienced driver to bring you here.
Travel:
From Tibilis marshrutkas run daily from Samgori station at 09:00, 11:00, 13:00, 15:00, 17:00, and 18:00. Travel duration is 1.5 hours, cost 6 gel, with a same schedule returning.
Buy:
Wine, carpets and cheese.
If you have not booked your tickets to Georgia yet, I'd say get the fantastic deal I got with Holiday Factory. I totally recommend this tour company – it was my first and I am all for it in future!